As part of our "Challenges CMOs Face" series, we addressed 8 common challenges encountered by CMOs and marketing leaders, and included insight on how to overcome them. Our recommendation is to develop a long-term agile marketing roadmap to overcome common challenges. For our "Roadmapping – Next Steps" series, we have invited industry experts to provide their insights to help you take your marketing strategy to the next level. Account-Based Marketing (ABM) is an approach that many B2B companies are using to measure success and growth. Susan Xie of Triblio explains what ABM is and if its right for you.
Any organization that sells a B2B solution could benefit from an account-based approach to marketing. ABM is a strategic approach that aims to coordinate marketing and sales for revenue generation.
At Triblio, we believe that the need for ABM is not contingent on a particular company profile. We look for organizations who have a target account list (of any size). With a target list of accounts that meet your ideal client profile (ICP), you are more-or-less ready to get started with some form of ABM.
Here are 4 signs that your organization could benefit from ABM: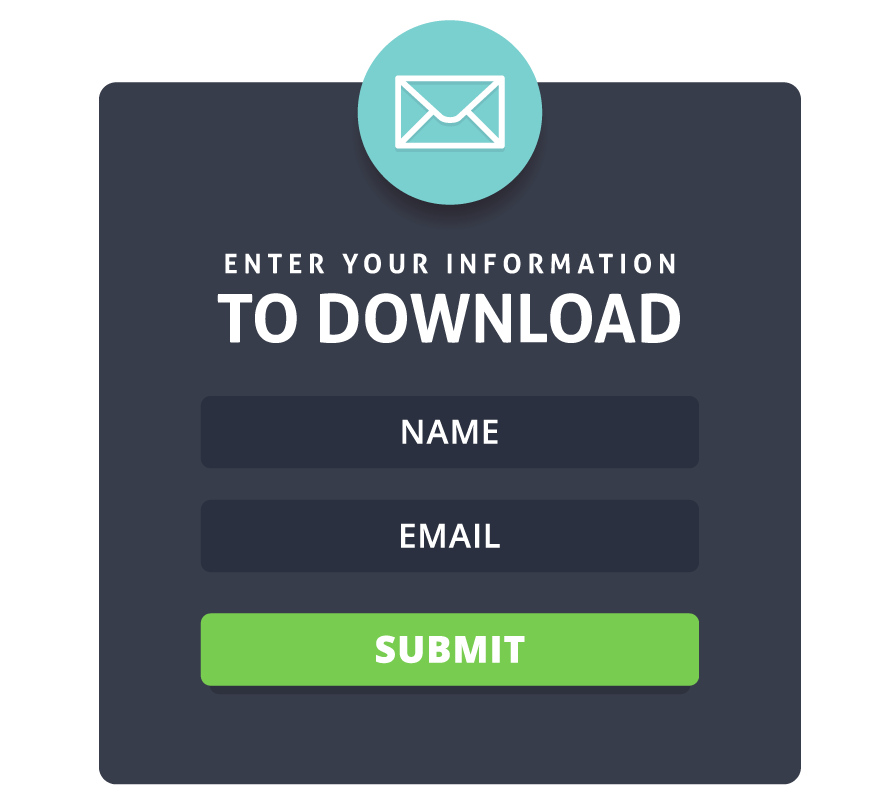 You're having trouble with form-fills.
Maybe you're not getting enough form-fills. Perhaps sales is complaining that your form-fill leads aren't panning out. You're not alone.
Form-fill completions aren't guaranteed in the modern path to purchase. Of those who do fill out forms, they don't opt-in till late in the game. Early on, buyers are conducting their own research, consulting their networks, and reading reviews, all before engaging with sales. Along the way, your brand may find its way into the consideration set, but chances are those buyers have already visited your site and formed an opinion around your solution. Based on our client data, 67% of buyers first engage with a vendor's website 30+ days before filling out a form, and 45% engage 90+ days before.
With ABM, you're looking at more than form submissions. ABM places anonymous visitors in segmented audiences to deliver relevant messaging. It can activate sales plays whenever accounts are actively interested. Form-fills become just another touch in a full-funnel multi-channel campaign.
You're juggling multiple stakeholders.
According to CEB, there are on average 6.8 stakeholders per purchase group. For enterprise prospects, this number could easily double or triple.
Early on, you might have a few stakeholders onboard – the initial champion, a couple influencers. The question is, how can you persuade all stakeholders to reach a consensus?
ABM can help coordinate campaigns so that the entire purchase group is receiving consistent messaging across marketing and sales. Because of its multichannel nature, it can reach key influencers early in the purchase journey, regardless of email opt-ins, so that even anonymous stakeholders can receive segmented messaging.
You can't measure revenue impact.
Are you following your leads all the way through to pipeline impact? Do you know which of your campaigns influenced opportunities?
With a segmented, account-based approach, you can get the feedback you need to optimize campaigns for pipeline and revenue impact. ABM presents a picture of all campaign touches by account with resulting responses, meetings, opportunities, and revenue.
Your organization is focused on strategic market segments.

 
Has your executive team been asking about questions such as: How can we increase ASP or AOV? How can we move upstream or upmarket? How can we focus on strategic market segments? If you're not already practicing ABM, what are you waiting for?
Key considerations
When implementing ABM, the big question for marketing is, what's preventing us from generating revenue? While ABM can improve lead quality and reduce wasted spend, the solution should ultimately solve for revenue growth. Here are 5 questions that include valuable considerations when planning and executing ABM:
How ready is my organization?
Specifically, is there executive buy-in? How are your marketing and sales teams structured? Is your company willing to consider marketing's contribution at every stage of the customer life cycle?
The end goal for ABM is an expansive vision, encompassing multiple departments, such as sales and client success. ABM works best when it executes coordinated campaigns.
How do we create target audiences?
Do you have a segmented approach to audience creation? How do you segment your target account list?
Many marketers segment by product need or industry. However, it's perhaps more important that ABM audiences are organized like sales teams. Within sales, there are inside sales makers that reach smaller accounts in volume, while outside sales makers focus on a handful of larger accounts who want custom solutions for complex business needs. Likewise, marketers should also vary their level of personalization by account size and match the level of customization each prospect requires.
What are our benchmarks and goals?
For each audience segment, have you set up account-based measures across the purchase journey?
Establish account-based metrics for top-of-funnel demand generation activities, leading indicators for pipeline impact, and end business objectives. Then, to get a better idea for which campaigns to pause, start, and optimize, consider evaluating existing campaign performance by account to establish benchmarks.
Which strategies should we use to approach which segments?
Our most advanced clients have a tiered approach to ABM. They allocate resources to reach a few top tier accounts with 1:1 personalization as well as thousands of smaller accounts with ABM at scale.
Large accounts require highly personal attention. These campaigns are usually driven by enterprise AEs who work directly with purchase stakeholders. In these scenarios, marketing's role is to support sales with air coverage via various omni-channel touches.
On the other end of the spectrum, targeting SMBs involves delivering specific messaging to groups of accounts. It's more practical for marketing to take the lead on these campaigns because they can deal with hundreds or thousands of accounts. While not all stakeholders will get 1:1 attention, a segmented approach ensures that they receive relevant rather than generic offerings for their current needs. Then, when a target accounts reach a certain level of engagement, marketers can trigger compelling sales plays that correspond with campaign messaging.
What technologies are needed to support your ABM strategy?
Account-based strategies work best when operationalized through an integrated ecosystem of sales and marketing tools. The core ABM stack for most of our clients includes Triblio, CRM, and marketing automation.
For example, Plex Systems, one of the "world's leading ABM practitioners" according to TOPO, uses Salesforce for CRM alongside campaign tools such as Triblio, Eloqua, SalesLoft, and PFL. These tools give Plex's sales and marketing teams a wide mix of channels, from display ads to 3-dimensional mail, multi-channel, ABM across the purchase journey.
In the end, the important factor when selecting ABM technology is whether it's organized around buying centers and accounts. Look for tools that can reach your target accounts to support your ABM strategy.
What KPIs are important to measure? How do your clients define success?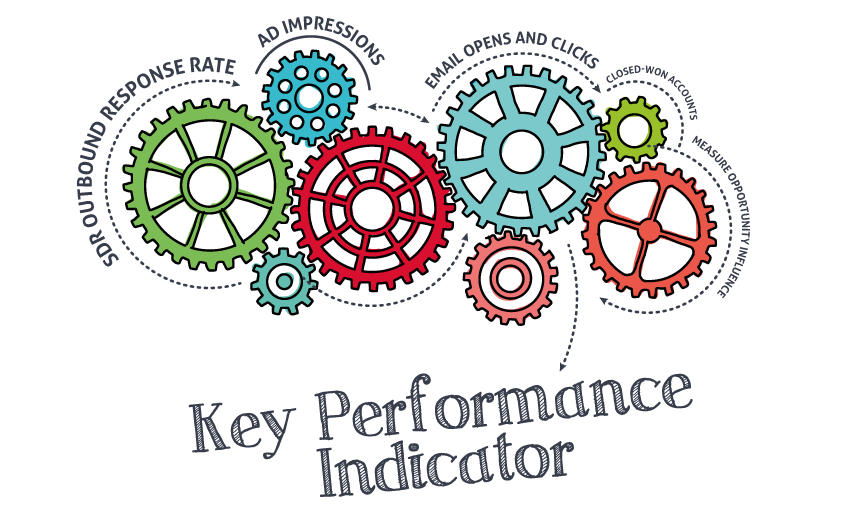 When considering KPIs in ABM campaigns, the most important thing is to measure by account or account segment. Here are some examples of how our clients set up their metrics:
Measure existing demand generation efforts by target account:

Email opens and clicks

Ad impressions, clicks, and viewthroughs

Lift in web metrics such as home page traffic, landing page bounce rate, number of visitors per account, number of pageviews, average time on page, custom goal completions (pages viewed, form-fills, content downloads)

Measure pipeline growth by near-term responses that indicate larger business objectives:

SDR outbound response rate

Opportunities opened and meetings scheduled

Number of accounts engaged

Measure opportunity influence:

Closed-won accounts

Sales velocity

Average deal size
With the right set-up, marketers can optimize each channel for different segments, select the most impactful tactics at each stage of the purchase journey, and see which campaigns influenced closed-won deals. Ultimately, our clients adopt ABM because they believe it can impact pipeline and generate revenue.
Clients who embark on an Account Based Marketing journey are at different levels of organizational readiness and launch ABM in different ways. Start by choosing a few segments and use these to acclimate your sales and executive teams to account-based metrics that report across the purchase journey. After all, the best way to build a business case for ABM is to show results from successful campaigns. For a quick read on three ways clients get started with ABM, visit: https://triblio.com/many-right-ways-onboard-abm/.
The following two tabs change content below.
Susan works in marketing at Triblio, an account-based marketing solution. Triblio's ABM platform unifies inbound and outbound marketing for pipeline impact and revenue generation. Driven by an AI-powered account identification engine, our solution helps marketers scale compelling, multi-channel campaigns to engage more accounts at the point of interest.
Latest posts by Susan Xie (see all)