B2B customers are now behaving more like B2C customers. They research everything online and make decisions about your products or services before they ever raise their hand to talk to sales. According to Forrester, this change in buyer behavior has resulted in Marketing owning a much larger piece of the lead-to revenue cycle. Effective demand generation stems from understanding the meaningful stages for your buyers, the people involved in the decisions, what questions they have, and what motivates them to advance in their journey.

We can help you define your buyers' journeys by taking your perspective (marketing funnel), and your customers'. We will give you the tools you need to launch the right content, at the right time, for the right person. We will create a phase-based journey for each buyer archetype that articulates buyer intentions and content needs. Next, we will help you map your content onto the journey using identified intents and needs. Ideally, you should use your existing content first and we will audit your content and re-purpose or re-align with the journey. Finally, we will help you plan future content, keeping your brand voice and purpose alive.
The process includes: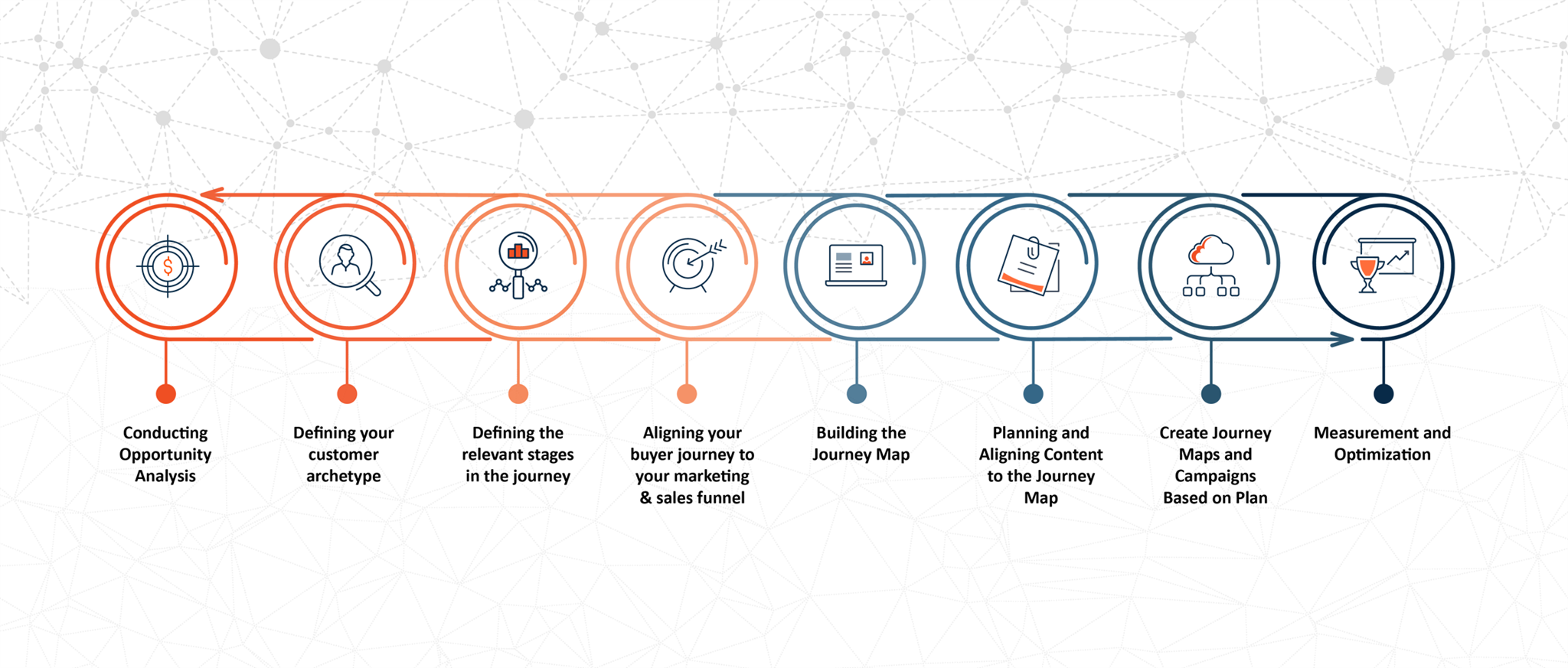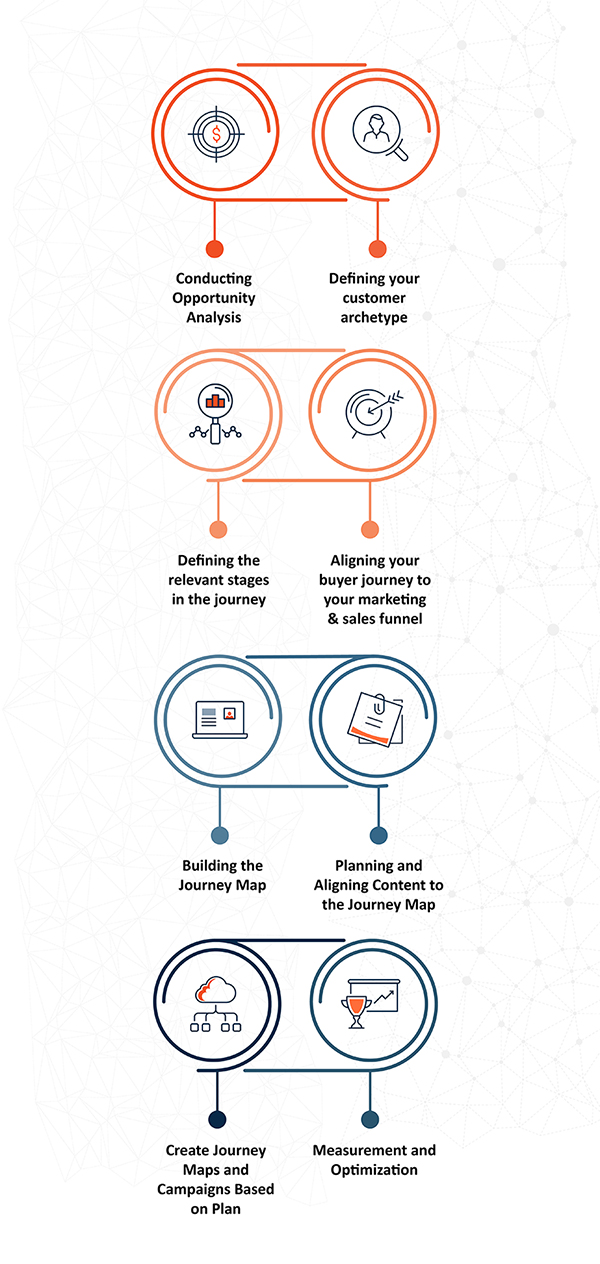 Measure & revise
After you have a phase-based plan, we can help you bring your content strategy to life by working with your team to develop emails, landing pages, microsites, campaign builds, nurture flows, and any other assets required.