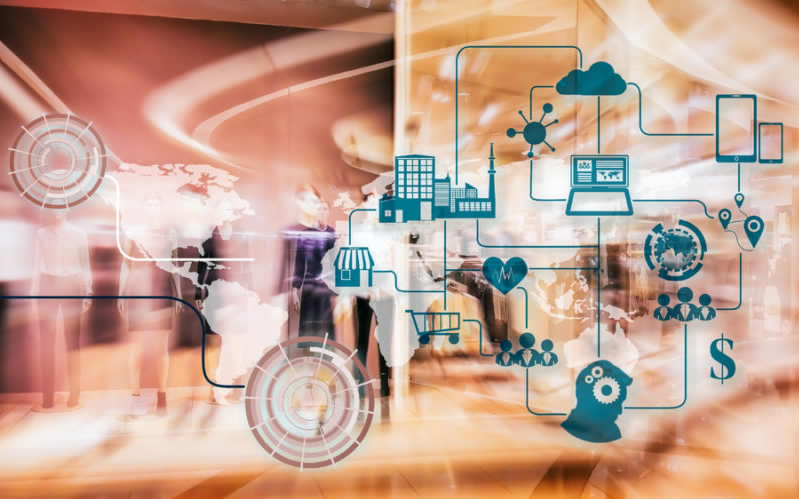 Knowing who your customers are and what they need is paramount to marketing success. Yet most marketing processes and systems are still designed based on what we think we know about our customers instead of what they are actually telling us. In this installment of our "Challenges CMOs Face" blog series, we discuss five common customer experience disconnects and the steps CMOs can take to help solve them.
To create a stellar customer experience, consistency is absolutely crucial. Consistency ensures that not only can your business respond appropriately to customers, but it can also delight them.
Consider the story of American Peter Shankman and his favorite restaurant, Morton's Steakhouse: After a long business day, Peter Shankman boarded a 4:30 p.m. flight knowing he wouldn't get to eat dinner for a long time. He sent a tweet jokingly asking Morton's to meet him at the airport with a steak. When Peter landed, a sharply dressed Morton's employee was waiting for him with a freshly cooked steak, boxed up and ready to eat.
Even four years later, this story still makes me smile because it's a fantastic example of how to use social listening to seize an opportunity to delight your loyal customers.
Still, this story is also a fluke. The stars aligned for Peter. Morton's Steakhouse saw his tweet, and it paid off big. But what if they didn't see it? What if they don't have a way to respond when there are real, uncomfortable problems? That's where a consistent customer experience, bolstered by meaningful, real-time data, can help. To establish consistency, marketers must:
Create systems that deliver customer feedback in real time to the right teams.

Alleviate customer pain points.

Fill gaps in current organizational processes and develop new processes to meet demand and keep up with organizational evolution.
Unfortunately, many CMOs report serious customer experience disconnects within their organizations and struggle to deal with them properly. Here are some key issues that may sound familiar:
Disconnect 1: Focusing on the product, but not the buyer's journey to the product
Marketers agree that a customer-centric organizational structure will help them achieve and sustain success. However, many marketers still organize teams and roles around the products themselves and focus on where they typically market (advertising vehicles).
How do I fix the disconnect?
Focus your strategy on the buyer's journey.

Learn about the buyer's journey by developing your company's buyer personas and

journey archetypes.

Learn about those buyer personas by researching how they behave (use your existing data to drive you forward!).
Disconnect 2: Lackluster customer data collection
The road to a customer-centric marketing department is paved with reliable data. Unfortunately, many marketers report problems with data collection systems that don't "talk" to one another. These systems need to integrate in a way that ensures seamless communication between relevant teams, based on a customer's place on their buyer's journey.
How do I fix the disconnect?
Assess the gaps in your marketing technology.

Make sure each stop on the buyer's journey is backed by reliable data.

Ensure you have the expertise to properly interpret and act on the data you collect.
Disconnect 3: No synergy with other departments
The marketing department by far is not the only department that should be worried about and working to solve these customer experience disconnects! Improving the customer experience should be a cross-departmental effort. The customer data you regularly collect and analyze across customer touchpoints can help to inform the work of other departments.
How do I fix the disconnect?
Align for cross-departmental buy-in. Communicate regularly with other departments whose work directly impacts customer touchpoints.

Establish a regular process for sharing the data you are collecting from customers.

Develop systems that deliver data to the right departments to anticipate customer needs, and facilitate quick, high-quality responses to their feedback.

Establish service-level agreements that define who owns the responsibility for acting on feedback.
Disconnect 4: Dull or useless content
When you think of the content you offer current and potential customers, what comes to mind? Likely, you're thinking about your website, your blog, your social media posts, your email marketing program – and you're right. However, whether it's a blog post, the on-hold message when they call, a digital ad or a text message, the content needs to help the customer solve a problem and lead them to you as the solution.
How do I fix the disconnect?
Integrate content across all customer touchpoints.

Use customer data to mine for customer pain points.

Develop content that solves problems customers encounter on the buyer's journey.
Disconnect 5: No established customer experience measurement
After you set up a strong customer data collection system, you must establish how you plan to measure success. When transitioning from a product-based structure to a customer-centric structure, your key performance indicators will also transition further away from traditional advertising metrics to digital marketing metrics.
How do I fix the disconnect?
Adopt customer-centric KPIs such as retention rate, bounce rates, wait times, etc.
Measure the effectiveness of your customer touchpoints at leading prospects through the marketing funnel toward conversion and brand advocacy.

Assess your KPIs regularly – at least once per month.

Consistently compare KPIs to a marketing roadmap that covers the next 12- to 18-months.
You've established where the disconnects are within your organization. You have some suggested next steps for getting on track. When you sit down and think through the disconnects within your organization and start following some of the suggestions I have outlined, you're in great shape to fill in the gaps in your data and processes. We can help you do this and move forward.
Tegrita provides the services and expertise CMOs need to create a seamless customer experience that converts potential customers into advocates.
Tegrita's team of marketing professionals helps you stay nimble with automated marketing capabilities tailored to the needs of your business. We cut through the trends and help you evaluate what you truly need to be successful.
Working collaboratively with you and your team, Tegrita can help you assess current efforts, create a roadmap for success, and establish agile marketing and sales processes that deliver the top-quality data you need to make real-time decisions. We then help you create a roadmap that ensures your success will continue over the long term.
No matter the touch point, Tegrita works closely with your team to bring you the data you need to create a consistent, reliable customer experience.
To get you started, we've put tougher a Strategic Roadmapping Playbook to outline the process and provide some of the templates that we use when we work with clients like you. Click here to get your own Roadmap Toolkit.
Learn more and contact us today to talk about how Tegrita can help you solve your organization's customer experience problems with reliable, world-class, data-driven solutions.
The following two tabs change content below.
Ali Selbo
Ali Selbo has a deep passion for creating a vision for long-term success. Her background in marketing strategy, campaign management, and system integration helps her guide clients to define and execute on their strategic initiatives. Ali brings a unique and rich perspective from having been in the Client's shoes, directly working with Eloqua, Salesforce, among other marketing automation platforms and CRMs. Her experience with vendor selection, contract negotiations coupled with technical know-how drives Tegrita's Sales and Marketing efforts.
Latest posts by Ali Selbo (see all)