With Oracle's Modern Marketing Experience (#MME16) in Las Vegas fast approaching, I realized that I've been attending the conference, formerly called Eloqua Experience, since the 2nd event. That definitely makes me an Eloqua old timer. When I speak to other conference veterans there's sometimes the sense that we've seen it all before, and it's not as easy to justify the time away from the office. The question invariably arises, is there still value for us at MME? My answer: Yes, of course, and trust me, it's not only for the headlining performances of 2016.
Here are my top 3 reasons why I attend MME every year.
Staying Sharp
As old timers, we're the experts in our organizations. That means it's critical we stay on top of industry changes that have happened, and also the ones that are coming. At MME, you get to see product demonstrations, talk to the product representatives, and really dig in to what's happening at the forefront of the industry. This is really a once in a year opportunity to be with all the movers and shakers who can add to your knowledge base. From understanding in advance how to navigate the new Brighton[?] interface, to knowing about the program canvas that is coming soon, it's important you stay on top of changes so it benefits everyone within your organization.
The Exhibitors
Walking around the tradeshow floor has become a favorite activity of mine at MME. While the sessions are extremely valuable, I have developed full campaigns out of conversations with exhibitors on the floor. The Oracle AppCloud is growing, meaning more companies are able to plug into Eloqua to offer some amazing services. Chances are, you don't really know who they are. Getting a one-on-one demonstration, speaking with sales people, and even conversing with other customers helps you understand how these different platforms work, how they plugin to Eloqua and how they can benefit you. It's a rare opportunity to have all these in one interactive space. Be sure at MME to explore the exhibit hall, and, as a helpful secret of mine, visit during non-peak hours to have the most meaningful conversations.
Opportunity to Influence
You've been around, so you've seen the changes in the product, and I guarantee you have a list of wish items you'd like to see, changed, and added to make your life simpler. The good news is at MME there are Oracle reps everywhere and they are open to listening. In my experience, I've had positive and productive interactions with reps who have listened to pain points of mine and my clients'. At MME, between reps in the Solution Center and those walking around, there are unlimited opportunities for you to be an influencer into the future of the product. It is something constantly growing, and the old timers are the ones Oracle wants to listen to in order to determine priorities and what they should be working on next.
So my fellow old timers and newbies to MME, I look forward to seeing you all at the conference in April. If you see me walking around, don't be shy, come say Hi and take a selfie!
Here are a few of my favorite memories for MME's of years past.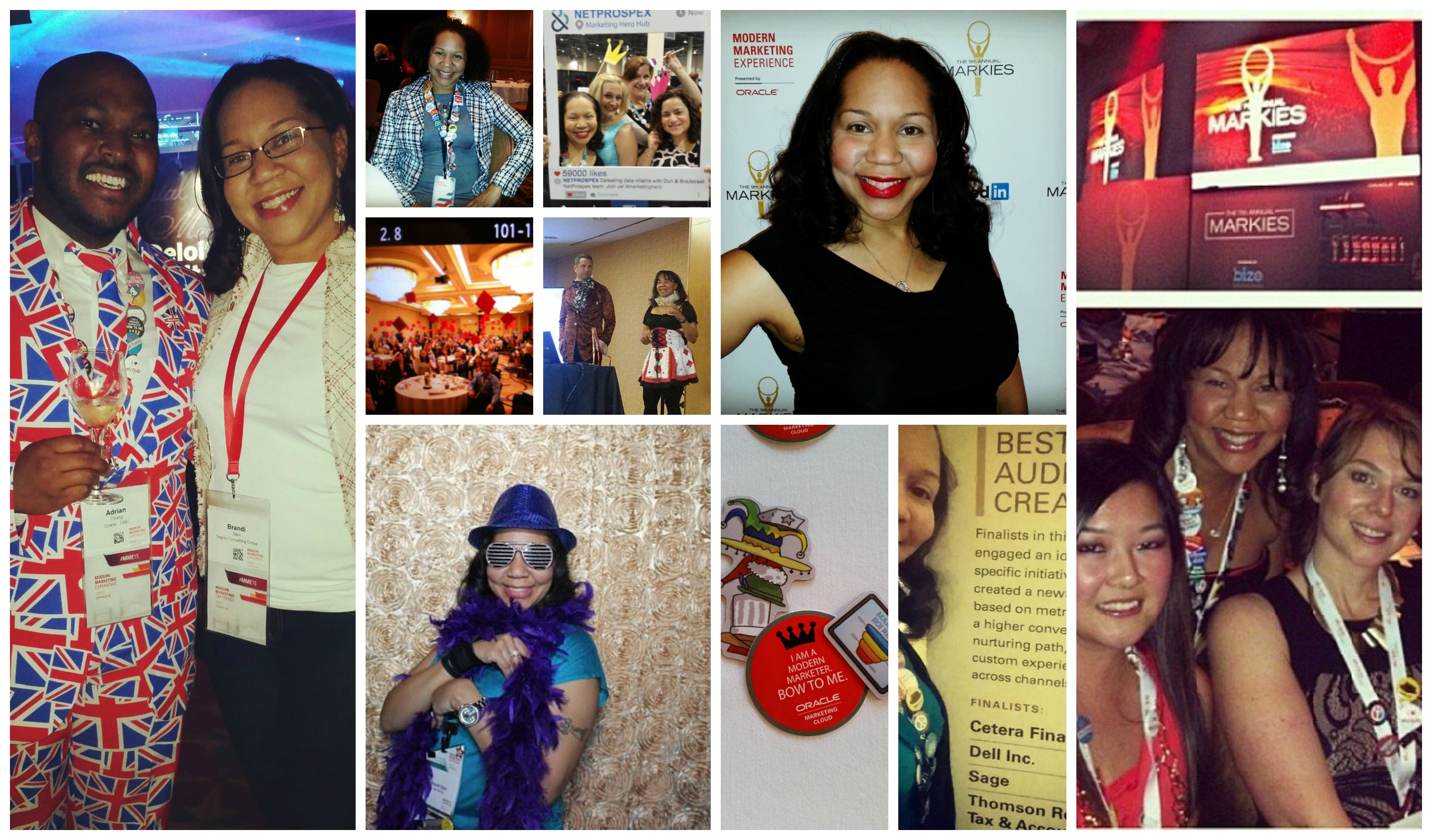 The following two tabs change content below.
Chief Operating Officer | Managing Consultant
at
Tegrita
Brandi Starr is a true Modern Marketing Maven; she believes marketing magic happens at the intersection of strategy, creativity, and technology. As Chief Operating Officer at Tegrita Brandi helps companies of varying sizes to attract, convert, close, and retain customers using technology. Brandi is the Co-Author of CMO to CRO, The Revenue Takeover by The Next Generation Executive and the host of the Revenue Rehab podcast.
Latest posts by Brandi Starr (see all)