Every week, our podcast host Brandi Starr invites a revenue leader to the Revenue Rehab podcast. On the couch, they discuss how revenue teams can implement collective solutions to overcome their biggest challenges.
Curious to learn more? Catch up on a summary of our recent discussions below: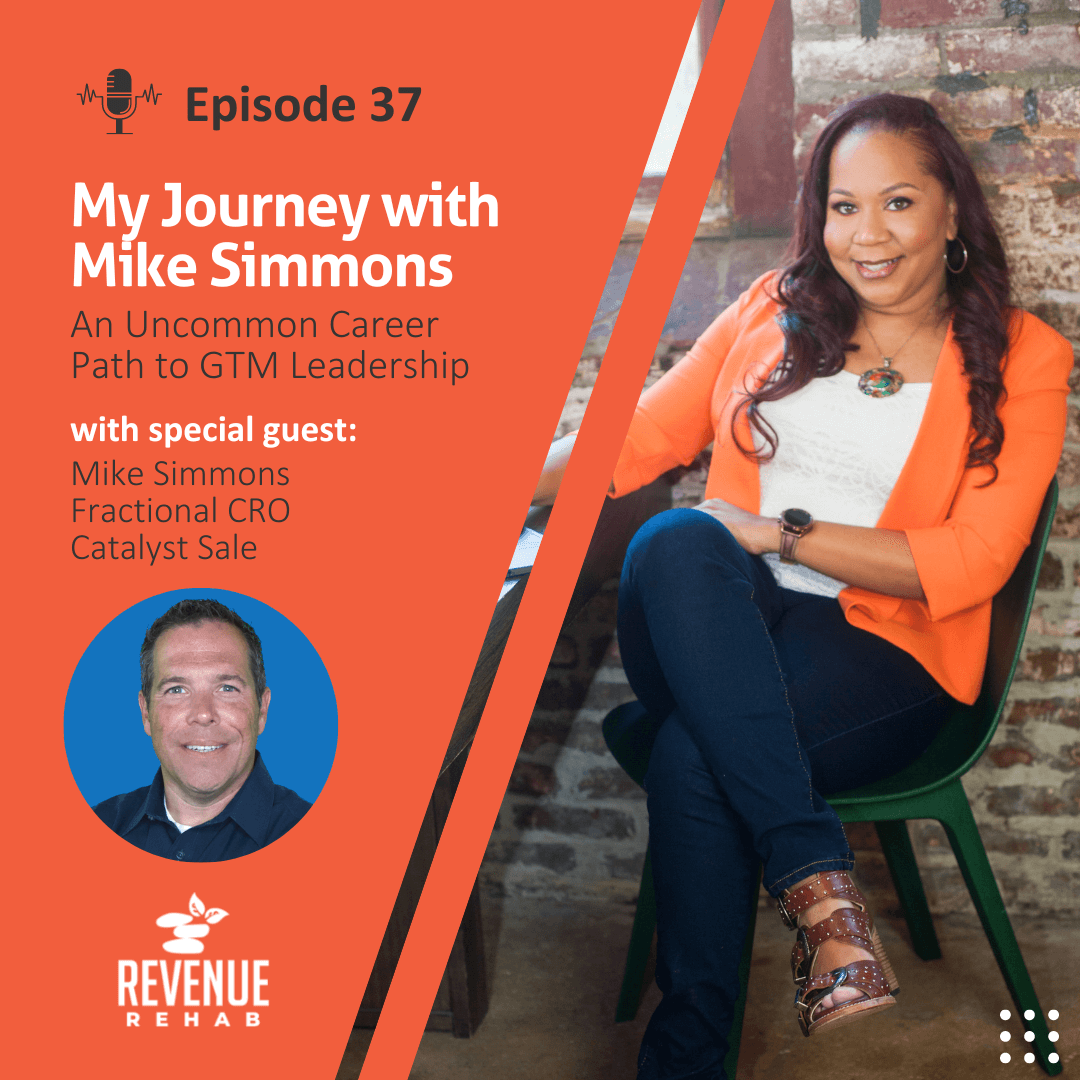 In the second installment of Revenue Rehab's My Journey Series, Brandi and Mike Simmons, Fractional (CRO), discuss his unusual career path to date. Mike shares how a short stint in sales wasn't for him, and quickly moved into a long-term role in operations at UPS. Mike explained that he had to balance opportunity and capacity, by moving up the ladder gradually. Every stage offers the same wealth of information and knowledge, just from various perspectives. Mike offers some critical thought points to consider when contemplating your career growth path. Identify your motivations, where are you currently focused? Is it loyalty, ego, or trust? Knowing your answer to these questions will guide your next steps.
Amelia Taylor, Strategic Sales & Lead Evangelist at regie.ai, and Tara Pawlak, Head of Marketing at GetAccept, join Brandi for a discussion about marketing and sales alignment. When asked about the reason for friction between sales and marketing departments, Amelia and Tara shared some excellent insights. Both guests agreed that historic misalignment around definitions, measurement, and goals is a primary reason, as well as a lack of consistent communication. The solution? Amelia and Tara emphasize the importance of aligning measurement and communication between departments. Having more structured communication is essential to breaking down the barriers and establishing productive collaboration.
To learn more about our podcast and other topics, visit the Revenue Rehab website. And if you have any feedback or ideas you'd like us to cover, reach out to us.
Happy Revenue Rehabbing!
The following two tabs change content below.
Tegrita
Tegrita is a full-service marketing technology consulting firm that enables digital marketing strategy with technology. Tegrita brings your marketing strategies to life through marketing automation and the technologies that surround it. For more information, go to tegrita.com or follow us on LinkedIn @tegrita