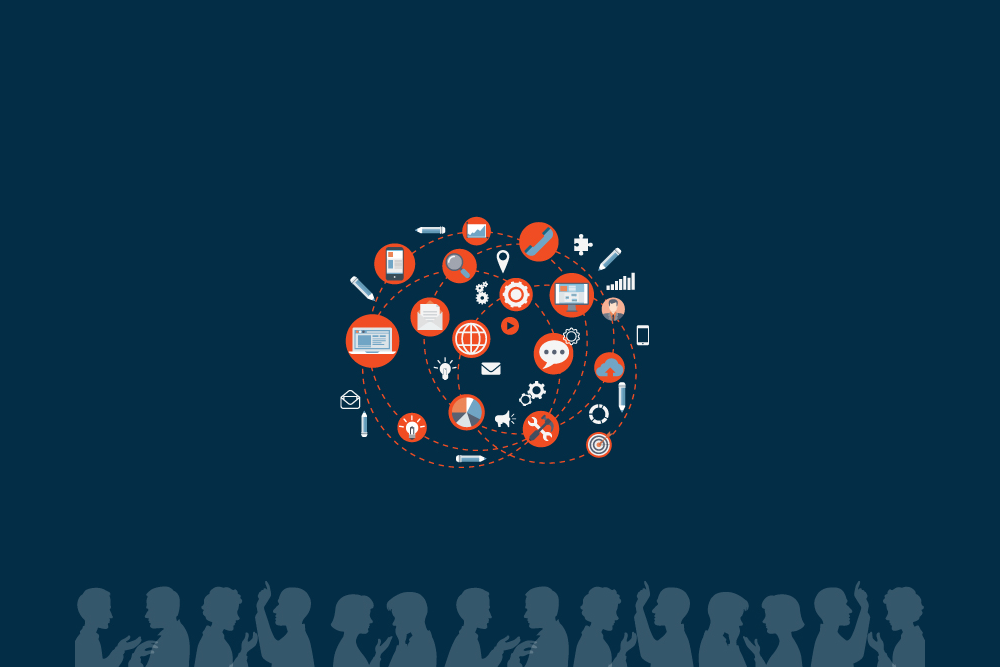 As technology evolves at an unimaginable pace, people are spending more time on social media. Research shows that the time we spend on social media has risen to an average of 1.72 hours per day. Turns out, we spend our time sharing, liking, blogging, and tweeting about anything and everything. This is where social listening comes in…
What is Social Listening? Digital body language is commonly understood as the sum of all the actions a person makes online—emails received and clicked on, searches performed, website interactions and other metrics inform us about a person in their digital space. Social listening is when you analyze the digital body language data and use it to understand your audience.
Why should you be listening? Social listening helps you understand the types of information that your audience is sharing, commenting on, and saving. Are they talking about your brand? What do they love about it? Are they dissatisfied? Are they engaging with another brand (and should you know about that)? Social listening guides you to make informed decisions about your brand's social marketing strategy. It creates the opportunity to communicate with your target audience in the language that they are most comfortable with.
What should you be listening for? While this is highly subjective and dependent on your organization's goals, here are a few examples to ponder:
Conversations about your brand – Are they talking about you at all?
Customer emotions – Do they love or hate your brand? Are they disgruntled with a competitor?
Relevant keywords or phrases – Are you monitoring trending keywords that are relevant to your goals?
What should you do with the information? Once you obtain the relevant data, organize the information to align with your established goals. A few common uses include:
Shining a spotlight on your brand influencers and advocates—Put your most satisfied customers front and center. Use their success stories to demonstrate how your company outshines the competition
Being on high alert for customer satisfaction issues—immediately "hear" your customer complaints and swiftly resolve issues
Seizing new opportunities—leverage the pain points that your competitors are ignoring and generate new leads
Oracle's Social Relationship Management (SRM) with Eloqua creates a full 360° view of your audience's digital body language. Your team is now fully "bilingual" and ready to communicate in the language your audience prefers.
Let's "listen" together! Contact Tegrita today to discuss Oracle SRM. Let us help your team start listening to what your audience is talking about!
The following two tabs change content below.
Tegrita
Tegrita is a Consultant-led organization with a vested interest in your long-term success. Our focus on knowledge transfer, proven practices, and strategy enablement ensures that you, as our client, enjoy continued success and growth during your Modern Marketing Journey. To learn more about our Eloqua and Responsys offerings, contact us today.