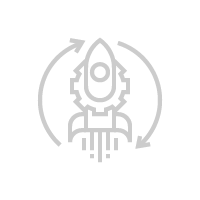 Knowledge Transfer
Proven Practices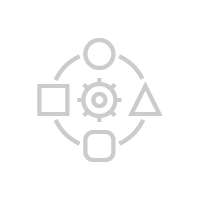 Strategy Enablement
Knowledge Transfer
You have complete access and visibility, keeping you informed and helping you grow.

When Tegrita was founded, we made a decision to follow the principle of knowledge transfer, and we continue to practice this today.

We are committed to sharing and transferring our knowledge to our clients, and one of the many ways is which we do this is by providing you with access to files and meeting recordings pertinent to our work with you. Our service methodology includes several tools and techniques to ensure you will be self-sufficient.

Ultimately, it is your decision if you want to work with us on a particular project or not. We welcome a flexible partnership. Our focus is to ensure you receive the right training, and acquire the skills you need to become proficient.
Proven Practices
You can make informed decisions on a clear path for your business needs.

We believe in proven practices, not best practices. When clients are confronted with the paradox of "not knowing what they don't know," proven practices help establish a clearer path for each client to connect their direct experience with how a technology can support their business. We understand that what works best for one client is not always the best solution for another, so we employ the proven practices that match your use case.
Strategy Enablement
A strategic partner should help you effectively and efficiently achieve your goals and set new goals. We can help you use the right technologies to deliver the right information to the right audience at the right time.

We believe in creating a strategic and integrated foundation for your Demand Generation and Marketing Automation Programs. We support our clients with many strategic efforts that drive and optimize revenue, including (but not limited to) vendor and technology selection, persona definitions, process and workflow strategy, to strategic Technology Implementation and Nurture Strategy Development for optimal revenue generation.
Consultant-led Organization
We are a consultant-owned organization with a vested interest in your long-term success. Our diverse backgrounds in Computer Science, Engineering, Business, Psychology, and Fine Arts, combined with our marketing automation expertise, gives us a unique perspective in the marketing automation space which in turn helps us support clients across a wide range of industries.

Our philosophy and practice of knowledge transfer, proven practices, and strategy enablement makes our approach to marketing automation different. This, along with our experienced team of consultants, ensures long-term success for our clients. Contact us to learn more or to join our community.
90,000+ Hours Logged
Consultants in 4+ Timezones
Consultant-Led