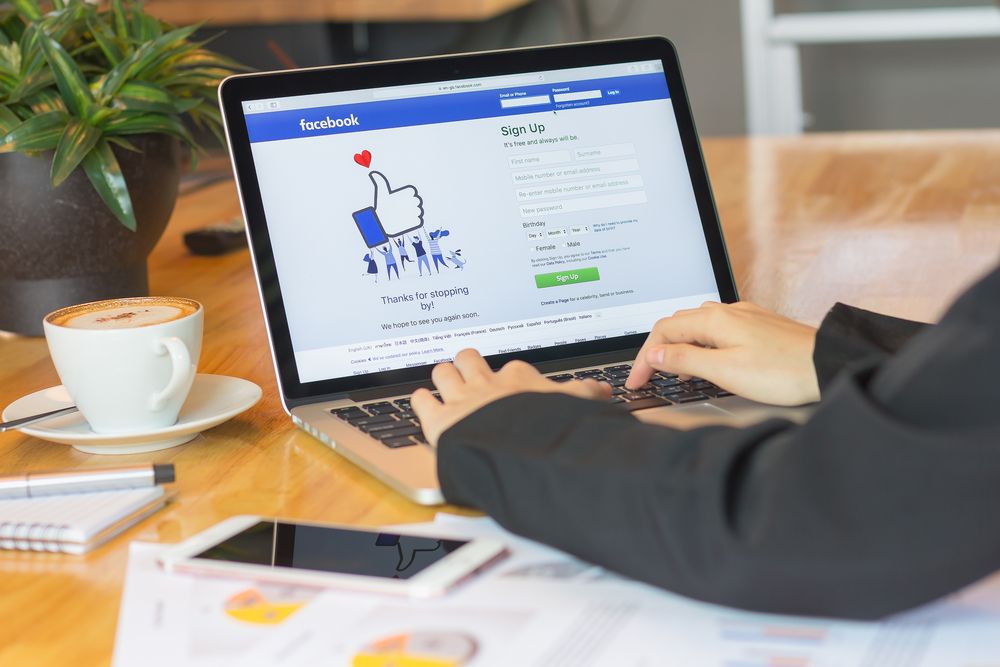 At Tegrita, we welcome collaborators and guest writers to contribute content to our blog. This week, Rae Steinbach of Taktical Digital shares how to be successful with Facebook advertising.
Advertising on Facebook is one of the most effective ways in which you can reach existing and potential customers. Since overtaking MySpace in 2008 in terms of monthly active users, Facebook has become the most popular social networking site in the world.
Running Facebook ads is relatively pain-free. However, just as you would not re-wire your house without first consulting a manual or employing an electrician, nor should your business advertise on Facebook without understanding best practices or employing the services of a Facebook advertising agency.
Below we have listed some pointers to get you started and help you launch a successful Facebook advertising campaign.
Design, Test, Modify, and Repeat
Split testing your Facebook ad helps to identify elements that work and those that miss the target.
You should design a few different versions of your ad to support the objectives and structure of your campaign and run these variations simultaneously. Facebook's recent introduction of dynamic creative ads makes the process of split testing much more manageable.
When you start split testing, ensure only one detail between the ads is different. This allows you to identify aspects that are working or not. It also makes it simple to pause the underperforming Facebook ads.
To evaluate which of your ads are successful, the ones with the lowest CPC and the highest CTR are the ones performing the best – these are the Facebook ads that have elements such as imagery, headlines and a CTA that are catching your audience's attention the most effectively.
Audience Customization
Honing in on the right audience ensures your ad will be presented to the users most likely to take action. Facebook allows you to select your target audiences based on a wide range of demographics, behaviors, and preferences.
Making use of this functionality requires selecting age group, gender, location, or internet use behavior (devices used, sites visited, etc.), to name a few. Using these options increases the likelihood of having your Facebook advertisement appear in the feeds of interested users.
You can also present your content and interact with customers using Facebook Messenger marketing, which allows you to directly communicate with your customers and put your ads in a place they're more likely to engage with it. Whichever section of Facebook you use to distribute your ad, the tools for customizing your audience are outstanding.
Refine your Audience with Insights
Audience Insights helps you make sense of your customer groups by highlighting audience behavior, preferences, and tendencies. These data will help you zero in further on the people most likely to take action on your ad that you want them to focus on. For example, targeting people interested in 'art' on Facebook will extract an audience in the millions. Audience Insights allows you to refine or filter this group to become more specific by searching for related terms like 'sculpture', or 'ceramics'.
Once you've filtered your audience, you need to observe and learn from the results. Based on the data you collect, you can refine your audience further, widen it to increase your reach, or create ads that are better targeted to that particular demographic.
Final Destination
You need to be careful about where you send users. 20% of marketers lose their leads by sending them to their Facebook pages, and a further 11% do the same by taking users to the homepage of a website. To make the most of your Facebook ad, you should be sending users to a specific and tailored landing page that has a similar look and feel to the ad that led them there. This landing page should drive the user to complete the action you attracted them to with your Facebook ad.
Successful Facebook ads are backed with the right mix of research, testing, and targeting. By following the above steps you can be sure you will be on track to making the most from your Facebook advertising campaigns.
The following two tabs change content below.
Tegrita is a Consultant-led organization with a vested interest in your long-term success. Our focus on knowledge transfer, proven practices, and strategy enablement ensures that you, as our client, enjoy continued success and growth during your Modern Marketing Journey. To learn more about our Eloqua and Responsys offerings, contact us today.
Latest posts by Featured Contributor (see all)