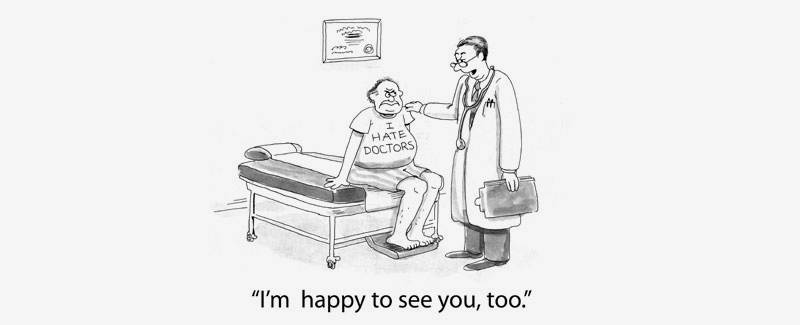 The top three reasons for performing an Eloqua Health Check:
Identify areas of "issue" or concern and recommendations
Determine areas for growth and quick wins
Provide guidance for optimizing Eloqua and your Eloqua Effectiveness
The overall process of a health check is looking at all things Eloqua. Think of a Health Check as visiting your doctor annually for your physical; comparably performing an Eloqua Health Check is vital for your longevity. Imagine after sitting on the examination table while the nurse takes a blood sample, the doctor calls you a week later to talk about your results to point out early warning signs and offer some preventative tips to keep you healthy. It is same idea, only for Eloqua. In this case, there's no needles to worry about!
Some key identifiers that it's time for an Eloqua Health Check can include experiencing low lead flow; mismatched data; inability to segment on specific fields; or questioning the overall efficiency of your Eloqua instance.
A proper Eloqua Health Check will put you back on the right foot, and moving forward.
Initially, there are many aspects of Eloqua that are setup and then left to run, but do you know how well they are operating? With new Eloqua releases, feature changes, employee turnover, and my favorite, what you don't know you don't know, must be taken into consideration as they occur.
Let's elaborate on what you don't know you don't know. Two of my favorite questions are: Do you know what programs you have running, and do you know if any contacts are stuck? The answer is often No to at least one, if not both of these questions. One of the key areas of focus here is CRM Integration. CRM Integration is the backbone to segmentation, personalization, and ROI attribution.
It's About Your Continued Success
Just like the dreaded annual physical with your doctor, your Eloqua instance needs a check-up too! I would like to make sure it is not something you fear. It's imperative to your customer success that you build in periodic checkpoints, to ensure that things are running efficiently. In addition to CRM Integration, a health check can provide insights into Campaign proven practices, areas for improvement such as building responsive email and landing page templates, and recommendations to improve upon existing subscription management processes and database health (who's active, who's inactive).
You can begin with an audit of your integration with CRM, review Eloqua form processing steps, subscription management configuration, email groups, deliverability, and other areas of process. We also recommend that you leverage the Eloqua benchmark reporting to see how you compare to your industry standards.
Post Eloqua checkup
Typically after a Health Check is performed by the Tegrita team, we sit down with the client and walk through the findings and recommendations. We also provide a presentation deck for you to share with your team. The outcome of most Health Checks will help to uncover "quick wins", easy steps to improvement, increased automation, and better reporting capabilities.
For more information, and to find out if it is time for you to perform an Eloqua Health Check, head over to Tegrita's Health Check Survey.
Cheers to a healthy and happy Eloqua instance!
The following two tabs change content below.
As a results-oriented marketing professional with almost a decade of experience, Ali has a strong background in marketing strategy, campaign management, vendor management, contract negotiation, system integration and management. Her experience includes Eloqua, Salesforce.com along with other marketing automation system training. Her experience comes from both the client and partner side as an Eloqua and Salesforce.com power user and administrator. This proficiency provides the ability to understand the customer's needs, as well as achieve growth for an organization, increase productivity, and create strong alignment between Sales and Marketing. Ali is passionate about sharing the love for marketing automation and seeing customers succeed with their investment.