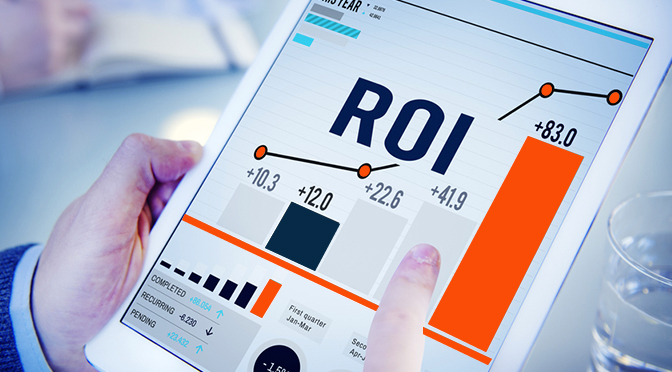 Since 2008, we have consulted with more than 400 clients to implement, optimize and manage their Eloqua marketing automation platform. We often encounter clients who are migrating from a more traditional, less robust, e-mail marketing platform. As a result, our client's initial experience with Eloqua is often that it is "bigger", "more sophisticated" and "more challenging" than what they are used to. Eloqua and marketing automation can be transformative. In order to achieve success, customers must have a well-defined strategy that satisfies internal expectations and marketing goals. Here are five ways to ensure you get the most out of your Eloqua investment.
1. Crawl, Walk, Run Works.
We see it all the time. A new client sets internal expectations to achieve a goal by an arbitrary date with no documented plan or strategy. Often times, the goal is unachievable (this explains why there is no plan). Having a documented plan on your marketing automation goals, setting clear, achievable expectations internally and externally is critical to your Eloqua implementation.
Why? Real marketing automation is transformative. Your marketing roles and process will need to be re-evaluated. Your technical skills will need to be optimized. A new approach to marketing automation will need to be adopted. The road to marketing automation success is different for every client. However, the crawl, walk, run approach works. It allows an organization to start by learning Eloqua. It gives management the opportunity to review the impact of marketing automation on the team and resources. It allows the culture to adopt the real change necessary to ensure a successful transformation into modern marketing.
Once you've mastered the basics (crawl), you can focus on the more advanced tools and strategies that will allow you to walk, run and spring with Eloqua.
2. Start With Nurturing.
We often describe Eloqua as a "spaceship" and the tool a client is migrating from as a "bike". If you don't transform your organization to maximize the value of Eloqua, you run the risk of becoming a client that flies a spaceship around the block as if it were a bike.
How do you avoid this outcome? You need to be disciplined and move away your former marketing strategy into real marketing automation. Start by creating a few Lead Nurturing campaigns that focus on automating a post event registration or post white paper download follow-up. Your Lead Nurturing campaign can be basic. We recommend that you start with assets that are focused and target a specific goal (e.g., move a prospect from Education to Evaluation). And waiting for content from your team is no excuse. You can always create an internal nurturing campaign to drive home the value of Eloqua.
3. It's All About The Customer.
Eloqua and marketing automation offers you an opportunity to create a new kind of relationship with your prospects and customers. Using Digital Body Language and behaviour driven segmentation, you can start to communicate with your audience at the right time, with the right information, on their terms. The question is, will you do it?
Remember, marketing automation is transformative. You need to harness the power of Eloqua and re-think how you communicate with your audience. Always use web site visit recency, e-mail responsiveness or buyer's stage when creating a segment. This extra effort will allow you to create targeted content that speaks to a specific persona or segment.
Tip: give Sales access to Eloqua Profiler so they can have unique insight into marketing activities and communicate with prospects on their terms.
4. Integrate.
Customer Relationship Management (CRM) databases are no longer optional. Every client has one. And, if you're going to maximize your investment in Eloqua, you need to integrate the two.
Your integration does not need to be instantaneous. If you're currently manually uploading Contact data into your e-mail marketing system on a weekly basis, a daily Eloqua to CRM integration will suffice. Remember that crawl, walk, run strategy we talked about? Well, it applies to integrations as well. Start simple. Create a basic integration. Then, over time, establish a more robust, sophisticated integration that allows Sales to accept, reject and nominate marketing leads.
5. Govern.
Eloqua is transformative. Success requires organizations to innovate, evolve and rethink their marketing strategy. Once you've established a new modern marketing process, you'll need to govern it properly in order to ensure proper use and adoption.
The creation of fields, naming conventions, integrations, reporting and system administration all need to be governed by knowledgeable resources. Failure to do so will result in a high risk that your marketing platform will either go off the rails or slip back into your old way of marketing. Either way, the result will not be optimal. Establish a simple marketing automation committee that meets once per month. Have them clearly document issues and areas for improvement. This will create accountability and allow the organization to address areas of concern proactively.
Marketing automation is unique technology that challenges organizations to re-think marketing, technical and sales processes that can have a real impact on your success. We challenge you to adopt our five recommendations to ensure you get the most out of your Eloqua investment.
The following two tabs change content below.
Karim Jina is a co-founder and former Principal Consultant at Tegrita. With more than 20 years of technology experience, as well as being a former member of the Eloqua professional services department, Karim has managed and consulted on more than 400 Marketing Automation implementations and projects. His unique expertise helps to bridge the knowledge gaps between marketers and technologists. Karim holds a Bachelors of Information Systems, and a Masters of Management of Technology from the University of Waterloo.
Latest posts by Karim Jina (see all)