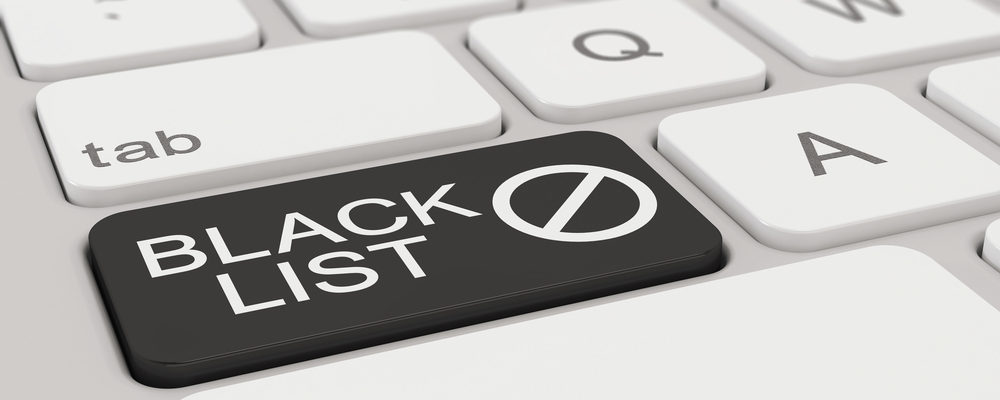 You've probably noticed how some emails go straight to your inbox while others end up in spam. Have you ever thought about why this happens? Basically, it comes down to what internet service providers (ISPs) allow through their filters. How it works is ISPs rank each IP and depending on where they fall, some will make the "A-list" while others end up in spam.
There are two types of clients that I come across who need IP warming plans: 1) new IP address(es) or 2) have blacklisted IPs due to various reasons that I won't get into (but hint… bad sending behaviour or buying dodgy contact lists are the usual suspects).
As email marketers, you have to carefully consider your plan to launch your email campaign to avoid being blacklisted as a spammer before you even send your first email. If you're in a situation where you have been blacklisted, you still need to determine how to resolve that.
IP warming is an effective strategy that can be used to build a good sender reputation. The process is designed to ensure legitimate businesses grow their reputations and become known as trusted senders instead of ending up in spam where targeted audiences will never see their promotional materials. Or worse, being branded as a poor reputation sender, which quickly becomes a major headache for marketers.
If you have recently purchased a marketing automation platform, like Eloqua or Responsys, and you purchased a new IP address, or you are experiencing deliverability issues, IP warming is critical for your email reputation and success.
What is IP warming and when is it needed?
When bulk email arrives from an unknown or new IP address, ISPs tend to be suspicious. After all, the number of spammers out in cyberspace continues to reach new heights. As a result, ISPs pay careful attention to IP addresses, especially new ones or those with a sudden spike in volume (could be a red warning flag a cybercriminal hijacked an address). As they gather data on the IP addresses coming through their systems, they consistently rank each one to determine its trustworthiness.
By using the IP warming approach, businesses are able to slowly and steadily build their sender reputations getting their IPs designated as reliable senders of material that recipients want to read. As an IP begins to send emails in volume, ISPs carefully watch this activity by observing the following:
• Number of recipients on the distribution list.
• Volume of email sent out per day, week, etc.
• How recipients engage with emails they receive.
• Noting the emails recipients mark as spam.
There are two primary circumstances where using an IP warming strategy is highly beneficial:
1.You plan to run emails through a dedicated IP address.
2.You are established but want to significantly increase your email output.
If you fall into one of these two categories, you'll want to learn all you can about IP warming to ensure you don't end up with the dreaded "spammer" label.
How does the IP warming process happen?
The process of IP warming is a gradual one. In other words, to successfully complete your IP warming strategy, you should limit the number of emails you send during the 4- to 6- week IP warming period.
Volume and scheduling
Start with a predetermined number of emails and tactfully schedule their deliveries. If you set the number of emails you send low, this won't grab the attention of ISPs. However, you don't want to start too small because this will make it difficult to track your email reputation and hinder your IP getting ranked by ISPs. You can slowly start to increase the number of emails you send over a period of time by planning ahead.
Know your audience
During the IP warming period, the goal is to show ISPs that people want your emails, so you must carefully choose your initial audience before you launch your first campaign. Remember, you want to attract receptive users who will be interested in reading the content in your emails.
Tips
Ensure the contacts on your distribution list have opted in or engaged with your emails in the past.

The content you choose should contain appealing calls to action.

Exclude any domains that have previously blocked your emails.
If you're sending emails to random lists of recipients, even if they're in your database, you may end up with a problem because they may delete your emails (or mark them as spam), which will work against building your rating. It's better to slowly establish a positive reputation with a small group of targeted recipients. If you start with the wrong audience, it's difficult to peddle backward trying to repair a bad reputation.
Watch your metrics
After you begin to send out emails, start tracking your metrics. First, set up daily reports so you can monitor your deliverability. These reports will show you how people engage with your emails and allow you to make adjustments to your IP warming plan as needed. Over time, you can reduce daily monitoring to every few days and then weekly.
Good sender reputations lead to successful campaigns
As marketers, we work hard to develop great campaigns, but if the emails end up in spam boxes instead of inboxes, it was all for naught. We can help you ensure your IP scores are excellent, and your job is to build your reputation as an individual sender to keep this score high. At Tegrita, we are all about knowledge transfer, proven practices and enablement. We want to empower you and give you all the tools you need to succeed.
Start by downloading our IP Warming Playbook!
To speak to one of our subject matter experts, contact us today and we'll help you launch your IP warming campaign and help your sender score soar!
The following two tabs change content below.
Sr. Technology Consultant
at
Tegrita
Mythili Viswanathan is our IP Warming and Deliverability SME. With two decades of academic experience, Mythili is results-driven and focuses on short-term goals that help our clients achieve long-term marketing success. Mythili is from Hong Kong and resides in Toronto. Her global background helps her work efficiently with our clients who have teams located on various continents. She received her BA and MA in the United States and a PhD in Developmental Cognitive Psychology from York University, Toronto.
Latest posts by Mythili Viswanathan, PhD (see all)