Testimonials
Over 90,000 hours across more than 600 Marketing Automation Projects.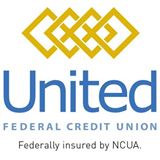 Knowledgeable and technological savvy
"Oracle Eloqua is sold under the premise that marketing people can implement and maintain the system. That being said, a knowledgeable and technology-savvy partner is required for a successful implementation. We found Tegrita to be that knowledgeable and [technology] savvy partner. We use Tegrita for assistance with ongoing technological assistance as well as help with thought leadership and best practices."
-John Hynek, Database Marketing Manager, United Federal Credit Union
Extremely organized, highly skilled, and fun to work with
"The Tegrita team helped us get up and running on Eloqua in just three weeks. The implementation process could not have been smoother – the team was extremely organized, highly skilled, and fun to work with. We had a very aggressive timeline and I had complete confidence that partnering with Tegrita would allow us [to] meet to our goals. The team went beyond just implementing software – they helped us strategize, shared best practices, and took the time to truly understand our business. I'm excited to have Tegrita as a long-term partner of Fuze."
-Emily Ketchum, Sr. Manager, Global Marketing Operations, Fuze

I highly recommend using Tegrita Consulting Group
"The Tegrita consulting team was very instrumental with helping Congressional Federal Credit Union implement Eloqua during the Smart Start phase. In the finance industry, we capture an abundance of data that can often be quite complex. With Tegrita's help, we were able to navigate, simplify and extract essential data to effectively develop robust campaigns. The team was patient and flexible during the entire process. The CEO even provided me with a personal one-on-one training session on Mother's Day! From personal in-house training to providing actionable solutions, I highly recommend using Tegrita Consulting Group for your implementation."
-Phoenix Phimmasene, Marketing Manager, Congressional Federal Credit Union
Integral part of our success
"Tegrita has been an integral part of our success in the implementation and deployment of Eloqua for our three different multi-tenant franchisee companies. Without them, I don't think we would have been able to get up and running as quickly as we did. Tegrita took the time to understand our business model and knew we could not have the same type of implementation as other companies. By delving deep into our business processes, we were able to launch and feel safe that the security needed was in place to protect our franchisees. We have a small number of people working in Eloqua and Tegrita serves as an extension of our team. In addition, I really like that they know what others are doing and best practices, so they guide as to what we should be doing within Automated Marketing. The whole team at Tegrita is GREAT!"
-Meribeth Gunn, President, Summit Marketing Communications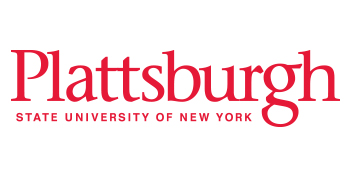 Essential to the Success of the Implementation of Eloqua
"Working with Tegrita was essential to the success of the implementation of Eloqua at SUNY Plattsburgh. Tegrita's team was with us from day one, educating us on best practices. Not only were we able to launch two robust campaigns by the end of our SmartStart contract, but we are now able to use the tool ourselves, thanks to their coaching. I recommend that any company or business looking to implement Eloqua as part of their communication strategy partner with Tegrita first."
-Catherine Keleher, Director of Marketing, SUNY Plattsburgh
We could not be more pleased
"It's been my experience that many web-based software as a service tools can lull customers into a false sense of reality on ease of implementation by how quickly your instance can be provisioned/"turned-on". Sure, most are designed to be reasonably user friendly but if you want to get the full value out of your system investment the best thing you can do for your team is to hire an implementation partner like Tegrita. We could not be more pleased with their depth of knowledge and invaluable practical experience. There are many ways to do things in Eloqua but there is always a "better or best" way and you won't know it unless you have an ace in the hole. Tegrita has saved us countless hours and increased my team's job satisfaction because they have been able to learn from the best rather than beating their head against a wall trying to use a help menu."
-Nicole M Cumorich, Vice President, Sg2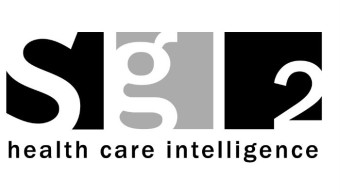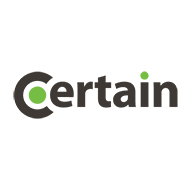 Consistently delivers high quality
"We love working with the team at Tegrita. They are not only reliable partners but everyday lifesavers. Look no further if you want flawless Eloqua implementation, automation best practices and a team extension you can trust when the unexpected happens. They consistently deliver high quality and go above and beyond, anticipating what is best at every single step. Did I mention they're fun to work with?"
-Julie Candelon, Marketing and Demand Generation Director, Certain
Knowledgeable in every aspect of Eloqua
"Our company only has two staff members managing email/automation and really needed consultants to help us with more advanced tasks and projects. Tegrita was recommended to us by Oracle and has been a tremendous help. Their staff is knowledgeable in every aspect of Eloqua and could easily troubleshoot things that Oracle support could not. They've helped us simplify our automation and taught us how to tackle projects from a more straightforward path, thus reducing the number of problems that could potentially happen."
-Joanne Ngo, Digital Marketing Specialist, Online Trading Academy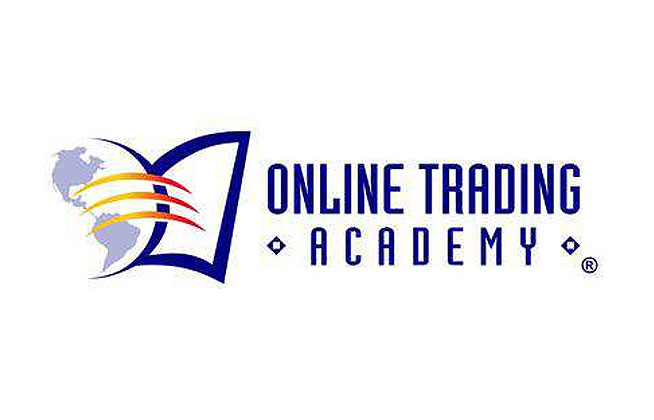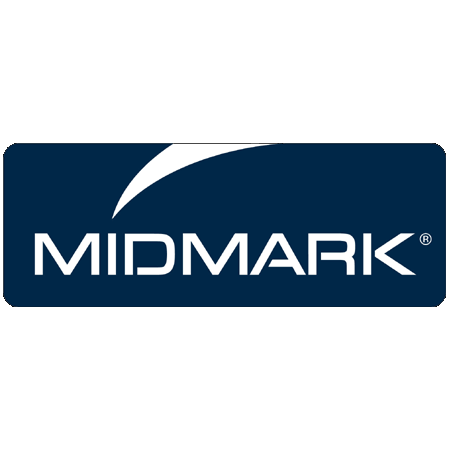 Exceptional Support & Valuable Advice
"I've had the pleasure to work with the Tegrita team since April, 2017, helping us implement the Eloqua tool at Midmark Corporation. The Tegrita team has provided us with exceptional support for our implementation, helping us understand how we can best maximize our success by providing recommendations customizable to our business size."
-Amanda Bales, Digital Marketing Manager & Marketing GPO, Midmark
Most prepared, most effective, and most enjoyable partner in our success
"Our company built out new marketing and sales teams, purchased and instrumented all of their tools, and designed and built our actual product —all in one quarter, at the exact same time. One of the silver linings was that we worked with a lot of vendors and processes, so it's easy to directly compare them."
-Jonathan Cowperthwait, Head of Marketing, NPM, Inc.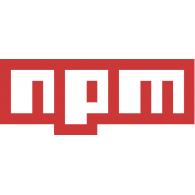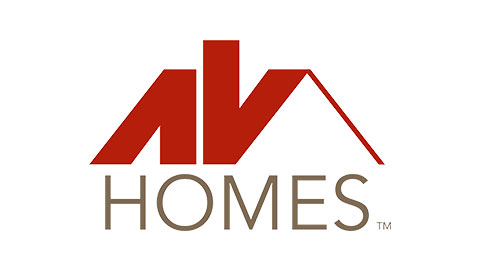 Partnering with Tegrita was a great decision
"Partnering with Tegrita was a great decision for AV Homes and our implementation of Eloqua! I really cannot imagine having implemented Eloqua without their support. They helped manage all the details of the initial implementation, which allowed us to meet our aggressive "go live" timeline. Key to our success was Tegrita's expertise in integrating Eloqua with our CRM system. Tegrita even provided emergency support on weekends and holidays, and they continue to provide ongoing support as needed, always working within our budget and timeline."
-Therese Smith, CRM Manager, AV Homes
True experts in marketing automation
"Tegrita has been providing our organization with marketing automation services and support for more than 4 years. Tegrita ensures that our business requirements are translated seamlessly into our automation platform; and that each project is completed efficiently, with quality, and on budget. It has been a joy to work with Tegrita. We recommend them highly."
-Angela Davis, Marketing Manager, VIAVI Solutions Inc.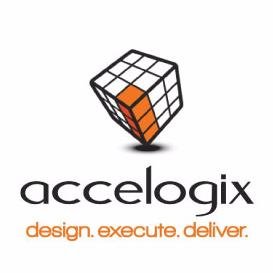 Invested in our success
"I have worked on many software implementation projects. It is very rare to have a team that is so pleasant to work with and so in tune with our company. I knew Tegrita was invested in our success. They took the time to learn about our business, our challenges, our goals, and the steps we hoped to take to get there. We will come back to them again when we are ready to move to the next step, because they have truly given us a 'SmartStart.'"
-Michelle Tackabery, Director of Marketing, Accelogix
We mastered Eloqua with Tegrita supporting our efforts
"We gained the confidence of our executive team as we mastered Eloqua with Tegrita supporting our efforts. Without their support, this would have been another failed initiative. I would gladly trade off line items in my marketing budget to have their assistance every year!"
-Cindy Smith-Rudy, EVP, Chief Marketing and Resource Officer, First Advantage Bank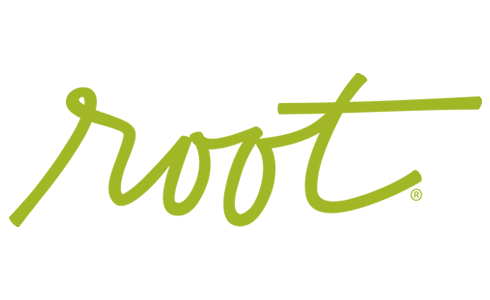 Truly a partnership
"This experience with Tegrita was truly a partnership. Staying focused on the strategic objectives and outcomes we needed to deliver with the Eloqua implementation, they looked at all aspects of the configuration and integration with our CRM to ensure nothing was overlooked. Their responsiveness and support significantly reduced our implementation time, while also helping quickly build my knowledge of Eloqua."
-Erik Szymanski, IS Support & Demand Generation Specialist, Root Inc.
Allowed us to implement Eloqua quickly and efficiently
"Having Tegrita as an implementation partner allowed us to implement Eloqua quickly and efficiently while leveraging marketing automation best practices. And that eliminated significant risk. Now that we are live, we are able to leverage Tegrita as an expert support resource that understands our environment and ensures that our ongoing campaigns are as effective as possible."
-Eric Tejeda, Director of Marketing, PossibleNOW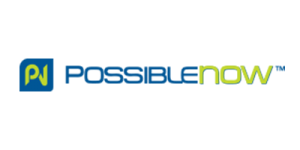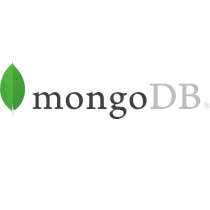 Their knowledge and availability was outstanding
"The Tegrita team are true experts in marketing automation. We had an incredibly fast implementation goal, complex requirements, and very high expectations and Tegrita partnered with us through the entire process. Their knowledge and availability was outstanding, I'd highly recommend them."
-Ryan Schwartz, Sr. Director of Marketing Technology & Strategy, MongoDB Inc.
The Tegrita team really went above and beyond
"Implementing Eloqua can be an overwhelming process, especially if you are integrating it with your CRM. There is no way I could have done it without Tegrita. Eloqua is a powerful tool, but to begin leveraging it successfully for our marketing strategies it required time, resources and expertise that I did not have. I needed a partner who could collaborate with me to tailor Eloqua to the needs of my company. The Tegrita team really went above and beyond to support me, answering emails and calls "after hours" to make sure I was meeting my deadlines. They laid out an implementation plan, complete with goals, milestones and deadlines to make sure we stayed on track. Moreover, they were fun to work with and that makes all the difference when taking on a complex work project."
-Lindsay Bodkin, Director of Marketing and Public Relations, Green Mountain Technology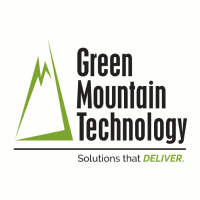 Tegrita was the clear choice
"It was clear that we needed consultation and support from a firm that had first-hand experience with Eloqua, the implementation process, and the technical intricacies of the system. As former members of the Eloqua professional services team, Tegrita was the clear choice. Tegrita partnered with us to organize and prioritize our needs, develop a step-by-step game plan, and lead the technical configuration of our new Eloqua account. Along the way, they instilled in us the concept of proven practices, rather than best practices, and helped us to identify the best use of the digital marketing tools that were now available to us."
-Eric Nolan, Sr. Manager of Marketing, sightlines
I highly recommend the Tegrita team
"The Tegrita team was instrumental in helping Intellitek Systems achieve our very tight Eloqua implementation timeline. As a software company ourselves, we understand quick ROI on technology investments is paramount to overall project success, and Tegrita enabled us to launch our first campaign in Eloqua right on schedule. The one-on-one consulting sessions were also especially helpful, and helped us identify deficiencies that might have otherwise been overlooked. I highly recommend the Tegrita team!"
-Matthew May, Chief Project Engineer, Intellitek Systems